Killing Pests In Lincoln city
503.996.2295
When the pests come crawling...
Pests can invade in the blink of an eye,
Don't let the invaders overtake you and your home.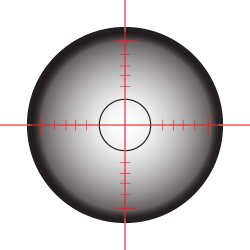 Call us to rid yourself of pests today!
Get a FREE Inspection
Fill out the form below to get your
FREE PEST INSPECTION
Dont let the pests consume your home!
The Best Services For Pest Control In Lincoln City
For over thirty years, The Killers have been providing the best services for pest control Lincoln City has ever seen. With a commitment to our customers and an assurance of safe elimination practices, we have created a reputation for ourselves that you will not want to ignore. From large carpenter ant infestations to a budding silverfish issue, we've got you covered. When you need the best services for pest control in Lincoln City, you can count on us.
Our Services
At The Killers, we provide a variety of services for our variety of customers. We understand that your pest control needs are different than the next and we will treat them as such. When you contact us for the best pest control Lincoln City has ever seen, you can count on
Actual elimination, not just pest control.
Products that are safe for human life, animal life, and the environment in Lincoln City.
Complete inspections that are conducted by our professionals and will give you a good idea of the pest issues you are truly facing.
Elimination for a large variety of pests including
Carpenter ants and small ants.
Wood beetles and carpet beetles.
Bees and wasps.
Silverfish and fleas.
Bed bugs.
Box elder bugs.
Damp wood termites and subterranean termites.
Rats and mice.
Six program options that we allow the customer to choose from. They include
The Silver Star WD program.
The Silver Star GP program.
The Diamond program.
The Gold Star program.
The Gold Star + program.
The Platinum program.
Guaranteed service for one year.
At The Killers we are committed to the satisfaction of every customer. We understand that you have specific needs when it comes to your pest control Lincoln City issues. From a termite problem that requires the Silver Star WD program to a cockroach, flea, and silverfish issue that requires the Platinum program, we will take care of all your pest control needs. Contact us at 503.996.2295